I have recently discovered MBERRY, thanks to
Anthony Tomasic, who sent me a sample pack!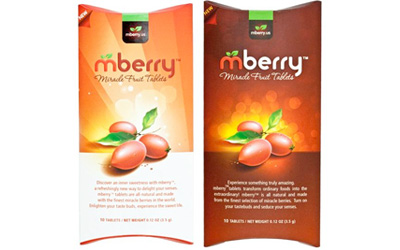 mberry offers your taste buds a revolutionary new sensation with the mberry tablet. All natural and made from only the finest hand-picked miracle berries mberry tablets contain absolutely no fillers.
is unique in the sense that such a small tablet could pack so much punch! I was surprised to discover how this little tablet super charged my taste buds! There are many combinations that you can mix the mberry with. I liked mine with greek yogurt! yummy!!!
http://www.mberry.us/