Thanks to www.ohsheglows.com I have just found the perfect gifts to make!!!
(Thanks Angela!!)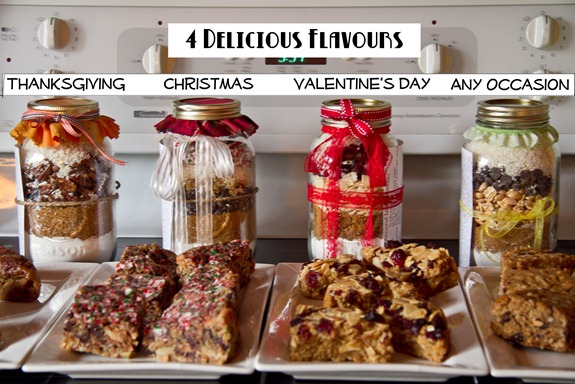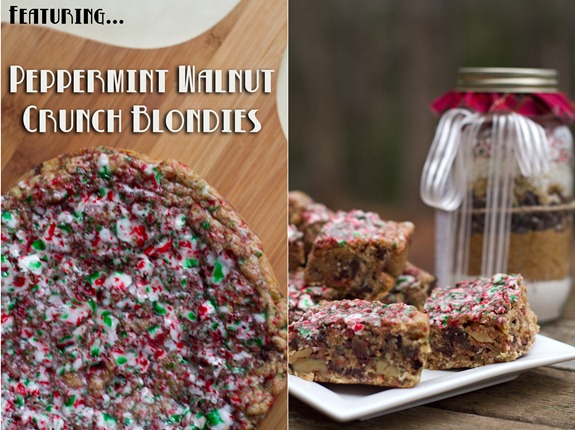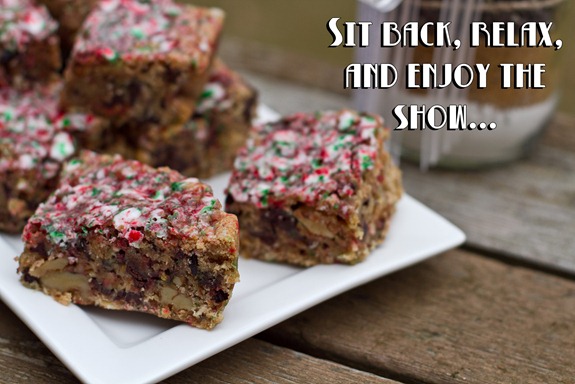 My goal was to create unique and easy Blondie recipes that would also be easy on the budget during an otherwise expensive time of the year. The Blondie In A Jar gifts cost under $3 to make!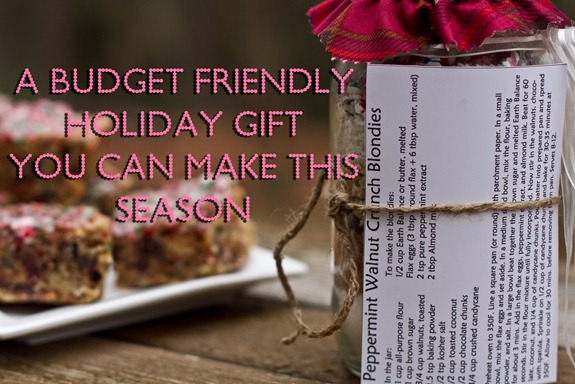 All you have to do is print out the recipe cards, attach them to your filled jars, and then ship them to my address to your friends and family or give them as a hostess gift.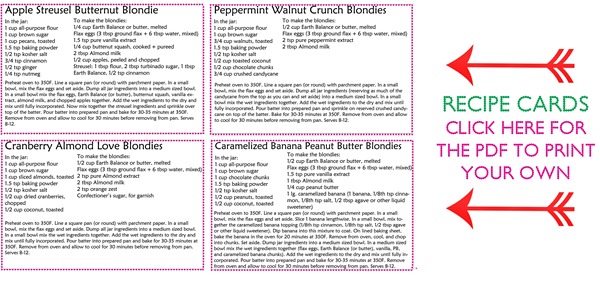 [Please note that butter can be substituted for vegan butter spread (this is also indicated on the recipe card).]
Now go and get your holiday bake on!
Just be sure to save us some